CentriQS sales management software helps small business companies plan, implement and control their sales initiatives intended to achieve the profit objectives. Managers and salespeople can use CentriQS to have an overview of sales pipelines, for example they can use the dashboard capability to get a clear picture of customers, orders, revenues, sales analytics, etc. on one screen.
Learn how to use CentriQS for
Managing Customers & Sales
Sales Department Tasks
Sales department is responsible for managing sales program through planning, staffing, training and controlling. Sales department staff should set the right goals and identify resources required for goal completion, and ensure effective communications within and outside the dept. Alternative salesforce software handles all these challenges. It lets users create a single database to keep all salespeople profiles, sales tasks, projects and goals, allocate required resources among the department activities.
Salespeople can use the Tasks view in CentriQS to plan and track their tasks and appointments. Managers can set priority, estimate time required for task completion, be notified of important events, assign tasks to other employees, make comments and use other sales-specific properties of tasks.

Managing Leads and Client Base
Sales department should develop and follow a lead generation strategy that could implement effective techniques and methods, for example: direct mail, advertising, networking, referral marketing, cold calls, trade shows, presentations, strategic alliances, and others.
Effective lead generation also requires creating a client base that includes business information on prospects, actual customers and repeat buyers. A data-rich client base will help sales personnel make sales records and track prospects and customers by contacts, requests, purchases, etc.
CentriQS lets users create a centralized database to keep records of all leads in one place. Your sales department personnel can access the database to manage client profiles (incl. contact details, sales history, etc.). Complete and relevant information on each client in the database will facilitate success of your lead generation strategy, and your salespeople will use this information to make appointments with prospects, schedule demos and presentations, organize trade shows, send emails, etc.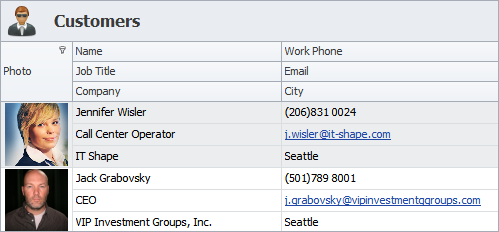 Sales performance analysis
Analysis of sales performance helps companies grow profitable sales by removing existing sales-related issues and accelerating the effort of salespeople. It involves examination and review of various performance indicators to compare current sales results with expectations and to identify gaps that should be removed for sustainable revenue growth. Powerful analytics provided by sales management software will help decision makers carry out regular performance evaluations and comparisons of sales department activities to make sure that strategic lead generation plans are on track.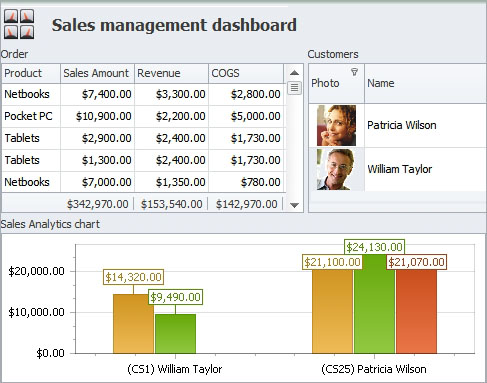 CentriQS provides custom analytics solutions that help increase sales performance across the entire sales effort. For example, you can add the Sales Analytics view to your database to measure the performance of sales dept personnel by various initiators. In particular, you can track sales by building a pivot table that shows how much revenue each salesperson has brought. To analyze even more details, CentriQS allows users to drill down to specific sales data; for example, you can build a table that shows Sales Amount generated per Sales Person per Month in specific Region.