Records management software is used by many small business companies to control valuable information systematically. Though it is the highest priority in any industry to maintain compliance with records retention requirements, there are many concerns regarding incorrect storage of corporate or public data.
Records management applications (RMA) ensure the complete control of critical business documents and total confidence of knowing that information as a corporate asset is managed in compliance with various standards.
Strategy to Manage Business Records
Effective and comprehensive strategy for records management enables real benefits and lets any small business:
Improve management controls
Automate every facet of operating
Reduce costs of regulatory and compliance obligations
Control risks by managing records according to internal policies
Records Storage and Retention Policies
Policies and procedures for the centralized control of records are rarely used by many offices, which usually have no records management strategy at all. Developing this strategy is a must-have for any organization that wants to enforce a consistent records management program in line with its internal policies such as archiving, destruction, etc. For example, archiving policy regulates how long the records stay in active state, while destruction policy how long records are retained before they are destroyed.
Records Types
Electronic records are both easy and hard to manage, because though they require no physical space, digital records can quickly become inaccessible as they greatly suffer from technological obsolescence. Being the most challenging task, long-term preservation, makes software tools for managing records to support a wide range of information types, including web content, emails, voicemails, text documents spreadsheets, databases, images, audio, video files. A true small business scale record management system automates the storage and retentionof records-based assets and features powerful index and search capabilities.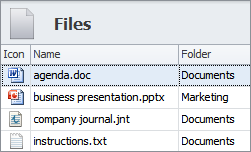 Records Lifecycle
Records management is a process that goes through the whole lifecycle of the records, from creation to destruction. It ensures the proper inception, maintenance, use and disposal of records. Records management software is designed to centrally manage both active and archival records to achieve efficient, transparent and accountable governance of corporate data. The system follows the lifecycle of all digital records and applies complete lifecycle management to information assets, regardless of size, in order to govern their storage, retrieval, and distribution with possibility to generate reports and show where records are in their life cycle.
How to Choose Records Management Software
What are the records storage needs of your office? How the records management software will be used? How much your organization can spend on acquiring and maintaining the system? All these questions will help you evaluate, select, and buy the correct software which will correspond to the size and complexity of your business.
1. Identify Needs
Without a solid records management plan you can easily get in troubles with abundance of records which number tends to increase. The foundation of such plan is built by conducting a kind of records inventory which tells you the quantity of records, what is your existing records situation, how often certain records are referenced, how many of your records are active, etc. This survey will help you identify your current storage and management needs and will improve your recordkeeping skills in future.
2. Determine Functions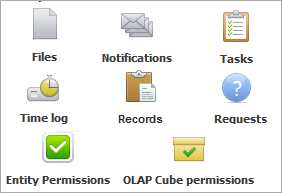 The next step is to investigate what records management functions the application should support. You can start with general requirements like record status notifications, records tracking options, files and documents management, report generation, request processing, records access control, and so on, and finish with specific needs like employee time tracking, records analytics view, records history logs, other. Also you should consider such criteria as ease of use, security, system performance as well as technical support, maintenance and training availability.
3. Compare Features
Now when the list of software requirements is ready, you can start comparing the products within the market niche. There are many records management applications to meet your particular needs from Microsoft Access to Oracle WebCenter Content. You need to carefully evaluate and test the features of each software product from your short list to find out what is included in the price, what user manuals and online tutorial are available, etc. The main question of this phase is whether you need a commercial off-the-shelf product with preconfigured database according to the best practices, or a custom database solution tailored to your specific workflow and processes. Both choices have their advantages and disadvantages, still taking into account that each business is unique, it is better to consider customized solutions like CentriQS that can help you create a more productive and efficient records management program.
Manage Records in CentriQS
CentriQS Configurator lets users create a state-of-the-art records center which ensures that your electronic recordsare well-organized, easy to search, securely stored in your records database. Electronic records can have their own workflow and properties of any data types. Main and detail views of records can be customized according to user requirements. CentriQS API can be used to integrate itssingle e-records solutionacross multiple applications, for example, with other small business content management systems that feature records management capabilities.