To log on to Configurator
1. Click Start, point to All Programs, click the CentriQS folder, and then click Configurator.
2. Click the General menu, point to Connect, and then click required database server.


3. In the User Authentication dialog box, in the User Name and the Password boxes, type username and password of Configurator administrator account and click OK.

Note Default Configurator Administrator account has username admin and password admin.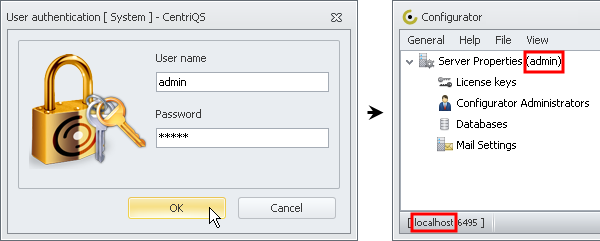 If needed, you can reset the default password of Configurator Administrator.
In the Server Properties, click Configurator Administrators, right-click admin, click Reset password, then type the new password in the Password box and the Confirmation password box.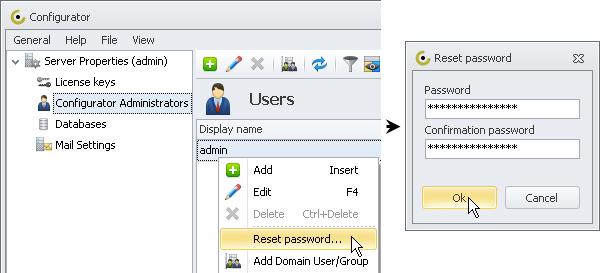 Tip You can create new Configurator Administrators or add them from your Active Directory by clicking Add or Add Domain User/ Group.